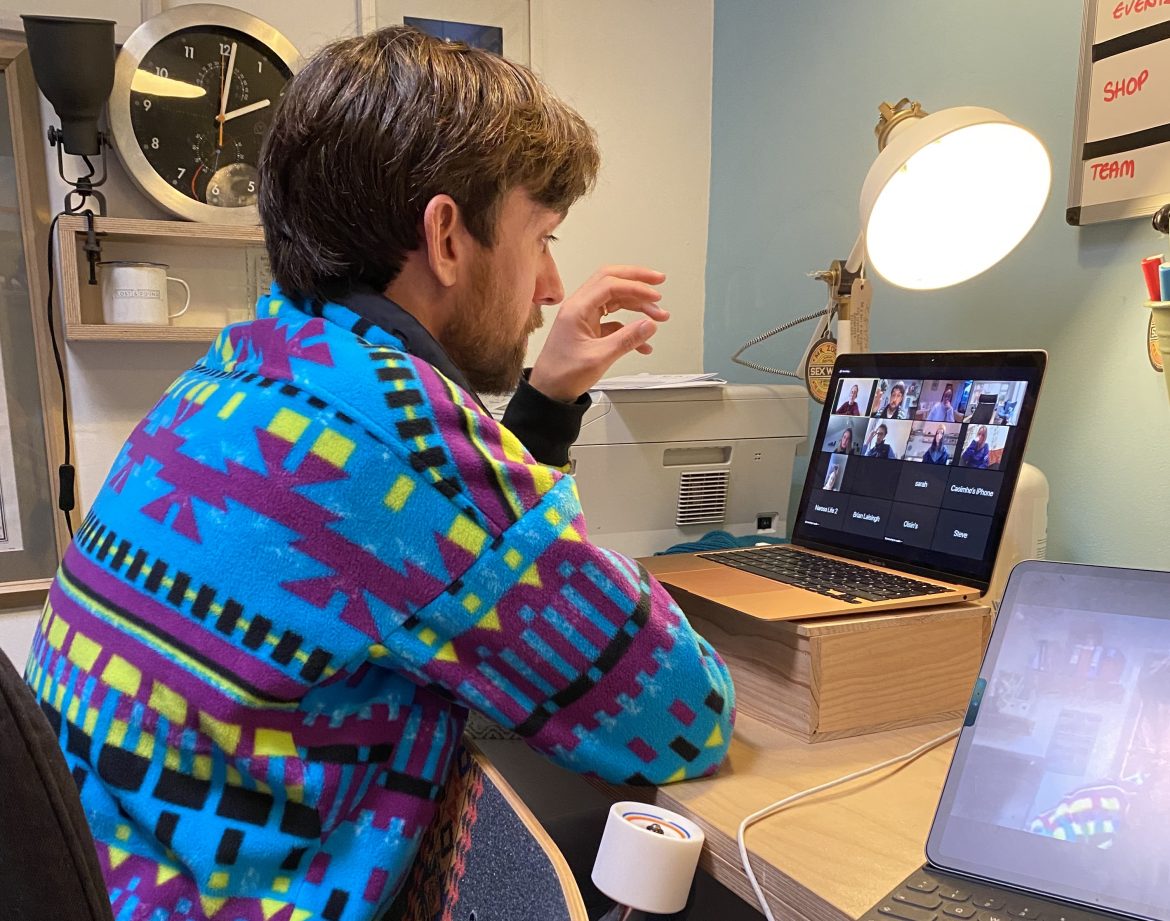 The past 10 months or so have given all of us reason to rethink how we do business. As we've ridden the waves of ever changing rules & restrictions, we've had an opportunity to be creative, grow and adapt.
We're so conscious of our epic location here and just how lucky we are to be located a stone's throw from our local surf breaks in North West Donegal. As time went on we became increasingly aware just how many of our customers were missing the Narosa fun here in Dunfanaghy and their annual, or far more frequent, dose of surf stoke. 
With this in mind, September 2020 saw us launch a brand new venture with Narosa Online Coaching. Through this platform we've been able to deliver remote video coaching, and have virtually connected with local customers in Ireland & the UK, as well as folks around the globe in locations including Germany, Portugal, The Canary Islands & Australia.
Surfing is a topic of infinite conversation, and when enthusiasts gather together there's no end to the tales, anecdotes and tips shared, regardless of ability or experience. We really wanted to add to this dialogue in a useful way, and felt we could use the 20 years experience held by our coaches to offer a theory element that would enhance our usual 'in the water' practical coaching that so many were missing (mainly us!).
Without a doubt the most frequently asked question here at Narosa HQ is "are there any decent waves today?!". We love to point people in the right direction when it comes to surf, but have always felt it would be even more useful to teach the fundamental principles of forecasting, and demonstrate how to puzzle through swell charts. Thus session one was born: Surf Forecasting! 
After publicising our Zoom event, we were so delighted to sell out all our spaces and just loved being greeted with a screen full of new & familiar faces. A whole range of abilities joined the session with some folks learning about surf forecasting for the very first time, with other more experienced surfers simply checking in for a refresh and a chat. Lee led the session and took the group through the comprehensive principles of surf forecasting in trademark methodical style, and shared original Narosa infographics created by Jude. (Check out the below).
The online coaching package includes a download file of all the graphics used, sent on to all participants after the session. We're stoked that they're so aesthetically pleasing we've received photos of some that have made it on to customer's walls as art!
The Q&A segment is perhaps the most popular element of the session where almost everyone has questions to ask about planning sessions at their local surf break, the topic of surf forecasting… or even more broadly just surfing in general!
After the success of the first session back in September we continued throughout the autumn with a programme of topics covering everything from cutback theory to carve skateboarding. Each time we were so privileged to connect with engaged surfers in their homes and do what we love best: teach surfing.
All our general sessions are bookable online at narosalife.com/online-surf-coaching and are announced via our social media. We also run bespoke private sessions for groups or individuals. Why not drop us a message to find out more about hosting a virtual coaching event for your surf club or buddies.
As we continue with Narosa Online Coaching into 2021 we can't wait for more great sessions, to make connections, learn, and share the stoke.
See you soon!