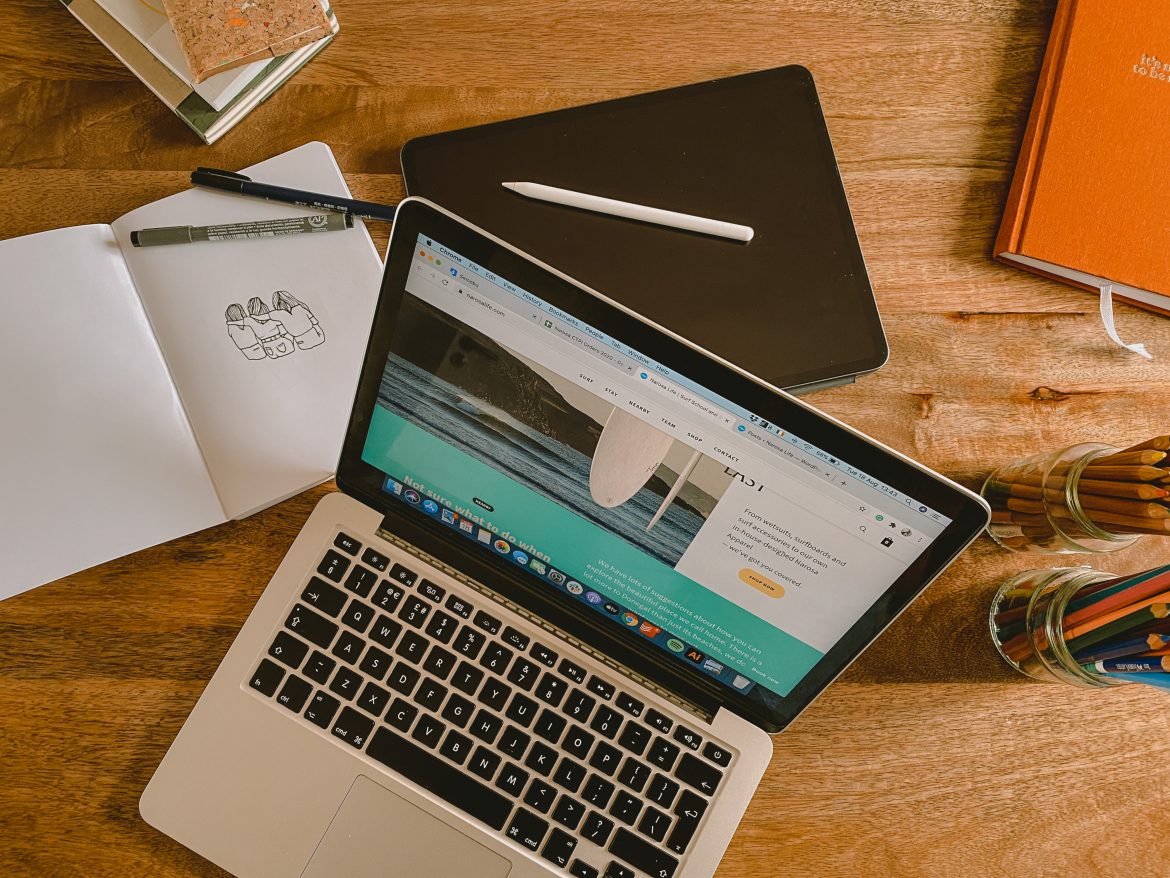 We know that the working-from-home grind has been tough going. With a few more months ahead of us in our kitchen offices, I caught up with Narosa Designer Jude who is currently balancing work with home-schooling 5 year old Oscar, to get her thoughts on making your office space more comfortable, productive, and enjoyable to be in.
Jude oversees all design aspects of the company, including our interiors and accommodation spaces, so she certainly has an eye for making things lovely.
1. I find things need to be organised, otherwise your head is preoccupied with mentally sorting everything around you. Whether that's your physical space, your hard drive or your to do list, create order where possible.
2. Wherever you work, make it your little home office nook. Even if it's in the kitchen or a family area, have certain things that define the work space. For example when we're doing home school for the kids, we set the space with a pen tray and folders and the space switches up. It really helps shift mindset into work mode.
3. I get ready for the day like I'm going off to work. I always have a proper shower, do my skin routine and get dressed. Working in PJs might sound appealing but it's just not productive for me. Again it's all about engaging your mind into work mode.
4. I'm fancy when it comes to coffee and my go-to is a Decaf Oat Milk Mocha. The best are from our on site coffee bar, Captain's at Narosa, but with the doors being closed I've had to level up my own Barista skills at home! This is such a morning treat for me.
5. Get those chores ticked off early. I have a checklist that kicks off my day: laundry on, dishwasher on, bread maker on – then laptop on. It stops those little jobs becoming distractions and leading to procrastination.
6. Evoke the senses. Candles, greenery, lovely prints & a diffuser with essential oils are all details in my work space that make it a pleasure to work in.
7. Planning meal times helps me structure my day and gives me points to look forward to. I like to make an occasion of my morning break and lunch. I make sure I've prepped my food so it doesn't take up valuable work time, and means I can enjoy catching up with Lee or the kids.
8. Comfort is key. I have really cosy Birkenstock slippers that make me feel like I'm walking on air, and keep my feet toasty under the kitchen table.
9. Movement breaks are totally essential. I've always practised yoga but I've recently been expanding my practice by getting onto the mat on a daily basis. This has become a fixed part of my daily routine, and is a welcome stretch away from my laptop. I find it really helps to focus my mind and brings energy during that typical afternoon fatigue.
10. Pizza Fridays. Need I say more?!